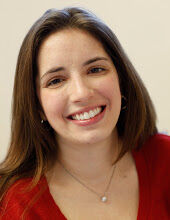 Darcy Forlenza grew up in New Jersey and graduated from COM in 2007 with a degree in Film and Television production.
At BU, she worked at Mugar Library, co-hosted the WTBU oldies radio show 'Back in Time,' and worked as the location manager and best boy grip/electric on the MTV-U pilot "Res Life.
She became involved in Shadows in 2005, as a crew member on Episode 37 - "Trust of the Fallen. Darcy crewed many episodes in a variety of roles, and served as a producer for "The Prisoner's Dilemma", "Private Paranormal Investigator" and "The Captives". She appeared onscreen in "Trust of the Fallen", "Salesman", and "The Captives".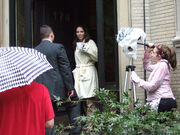 After graduating, She worked as a production assistant for the PBS program NOVA and spent a year as a team leader in the AmeriCorps National Civilian Community Corps. She currently works for a non-profit in the greater Boston area.